The organizer, Food & Bio Cluster Denmark, gathered top executives, companies, universities, and stakeholders from around the world to discuss and collaborate on this important topic in Aarhus, Denmark.
World Food Production 2023 
Brit Rønning Johansen, the Cluster Manager of NCE Heidner Biocluster, participated in the conference's opening panel discussion with Kristina Šermukšnytė-Alešiūnienė, CEO of AgriFood Lithuania, and Anke Kwast, VP Climate and Nature Roadmap & Business Support at Yara GmbH & Co.
Rønning Johansen highlighted how NCE Heidner Biocluster actively works to promote collaboration within the cluster to develop innovative solutions that can contribute to more sustainable food production. She emphasized the cluster's role in building trust and relationships among its members.
Key Discussions and Valuable Networks
«It has been very useful to meet, discuss, and share experiences with clusters from other countries about the important challenges that our members face, giving them a competitive advantage,» said Rønning Johansen.
«We have also established valuable contacts and identified collaboration opportunities with several interesting actors. For example, there is an agreement to work towards closer Nordic cluster cooperation on specific topics,» she continued.
In addition to Rønning Johansen, the cluster's EU advisor Linn Dybdahl and Silje Stenstad Nilsen, founder and CEO of Biologisk AS, also participated in the summit. Stenstad Nilsen also serves as a representative on the steering committee of NCE Heidner Biocluster.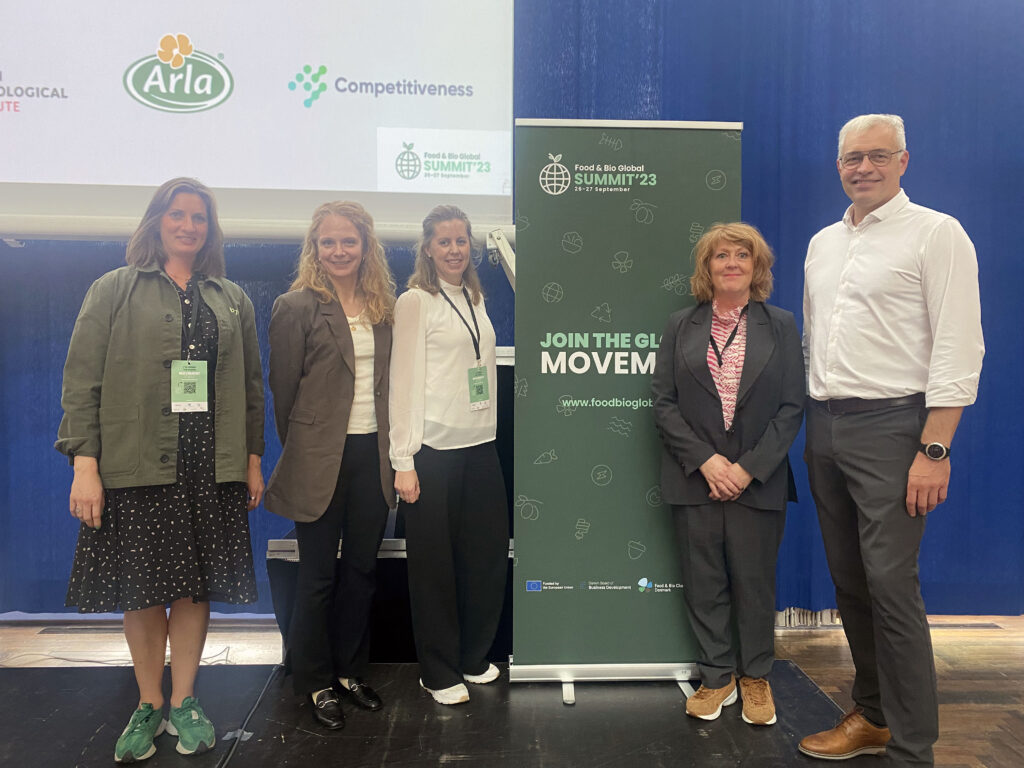 Learn more about the Food & Bio Global Summit.